Renewable Energy
Find latest News, Industry Updates, Markets, Finance, Policies and Regulations, Tenders
Renewable Energy News in India
PM Modi: India to attract upto $80 bn investment in renewable energy in 4 years
---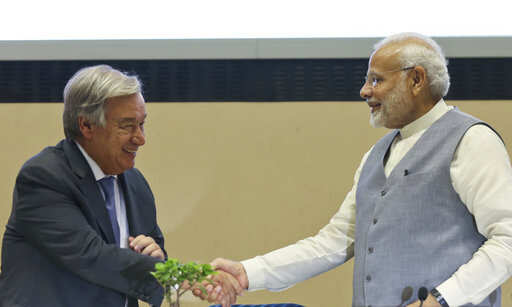 New Delhi: Prime Minister Narendra Modi today said India has made an investment of $42 billion in the renewable energy sector over the past four year and is likely to generate opportunity of business worth between $70 billion and $80 billion in the green energy space over four years.

"The country is planing to install 28 lakh solar pumps in the next four years to enable 10 Gigawatt energy. Also, there are plans to make bio-fuel from bio-waste which will help the transport sector," Modi said in his soeech at the General Assembly of the International Solar Alliance here.

The PM said it is his belief that ISA will play the same role in meeting the world energy demand in future as is being played by the Organisation of Petroleum Exporting Countries (OPEC) today. "The role that oil wells play in today's world, the same role Sun light will play in future," he said.

Modi also said countries around the world need to share solar energy among each other through effective transmission. He also said going forward the ISA membership should not be limited to 115 countries between the Tropic of Cancer and Tropic of Capricorn but it should be opened to the entire world. To start with ISA is planning to extend membership to UN member countries, he said.

The PM also said around 31 crore LED bulbs have been distributed in India under the Ujala scheme and the country is saving 40 billion units of energy annually as a result. Overall, the country has saved Rs 16,000 crore on power bills with such measures which has also reduced CO2 emissions, he said.
News Date:
03-Oct-2018
News Source:
https://energy.economictimes.indiatimes.com/news/renewable/pm-modi-india-to-attract-upto-80-billion-investment-in-renewable-energy-in-5-years/66044433
About Portal
'All About Renewables' aims to bring about a change in the way we 'look and search' for data on renewables today, by providing access to the latest developments in the renewable energy sector (specifically renewable electricity), along with cross-linkages to the conventional energy sector, all on one single platform... Read More
Contact
Plot No.44, Hindustan Estates,
Kalyani Nagar, Pune 411 006, India
+91 20 26613855
+91 20 26613832