Renewable Energy
Find latest News, Industry Updates, Markets, Finance, Policies and Regulations, Tenders
Renewable Energy News in India
Greenko and Onyx Insight Partner in Condition Monitoring 1st for Indian Renewables
---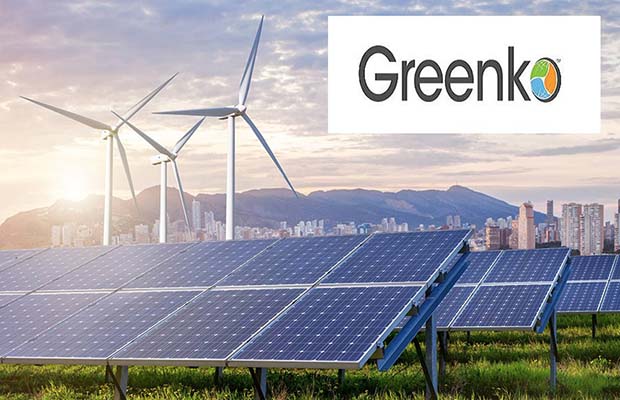 In a condition monitoring retrofit first for the Indian renewables market, independent power producer (IPP) Greenko has teamed up with ONYX InSight
In a condition monitoring retrofit first for the Indian renewables market, independent power producer (IPP) Greenko has teamed up with ONYX InSight, a leading global predictive analytics and engineering firm, to modernise 500 wind turbines in their fleet. As a front-runner in digitalisation of renewables assets, Greenko sought ONYX InSight technology to enhance the quality of data from the wind turbine drivetrain to enable adoption of the latest predictive analytics.
ONYX InSight will be installing its advanced sensing equipment, ecoCMS, in a phased retrofit project across the 500 direct drive and geared turbines. Using their fleetMONITOR condition monitoring software platform, the data generated will be used to identify developing machinery failures, providing longer lead times of 6 – 12 months to plan for repairs.
This comes at a time when ambitious wind energy targets and increasing competitiveness against traditional power sources have made improvements in turbine reliability through digitisation a must for the Indian market.

Andhra Govt Renegotiates Greenko IREP Contract, Secures Rs 3495 Cr Extra Revenue
Also Read
As IPPs increase capacity in India, moving towards a self-sufficient operations and maintenance strategy is necessary to maximise efficiency, reduce costs and retain investor confidence over the lifespan of the project. Digitalisation and predictive maintenance will be the lynchpin to streamline wind farm operations and maximise production.
Srinivasa Rao Ch, Dy.COO, Greenko asset management, said "our current focus is driven by three key objectives: independently managing our operations and maintenance, improving turbine reliability and shaping our business for the digital future. Our partnership with ONYX InSight is the first big step towards achieving these objectives."
"Turbine breakdown during critical wind season can cause large revenue losses. Monitoring and digitally recording wind turbine health creates a 'health passport' which provides more assurance for the investor. We are confident we will see a good return on this investment in digitalisation."

AFRY Wins 1.2 GW Pumped Storage Project from Greenko
Also Read
Ashley Crowther, global VP at ONYX InSight said "ecoCMS advanced sensing technology remains unchallenged in the market for retrofit projects, due to its combination of affordability and performance. At ONYX InSight, we pride ourselves on being continuously innovative, with a core team of engineers bringing the power of machine learning to predictive analytics. We have worked with Greenko on various projects since 2016, and they stand out as early adopters in their urge to digitalise and harness technology for the purposes of operations and maintenance. The addition of ecoCMS will ensure that the health of their turbines is fortified by data rich predictive analytics, bolstering reliability, minimising downtime and maximising returns."
"We have selected ONYX InSight after careful evaluation of their predictive system. We are looking forward to adopting further machine learning in addition to predictive maintenance. Already we are looking ahead to machine learning technology for non-drive train predictive analytics; an area we hope to extend our partnership with ONYX InSight in the near future," concludes Srinivasa Rao.
News Date:
24-Jul-2020
News Source:
https://www.saurenergy.com/solar-energy-news/greenko-and-onyx-insight-partner-in-condition-monitoring-1st-for-indian-renewables
About Portal
'All About Renewables' aims to bring about a change in the way we 'look and search' for data on renewables today, by providing access to the latest developments in the renewable energy sector (specifically renewable electricity), along with cross-linkages to the conventional energy sector, all on one single platform... Read More
Contact
Plot No.44, Hindustan Estates,
Kalyani Nagar, Pune 411 006, India

+91 20 26613855
+91 20 26613832

-->